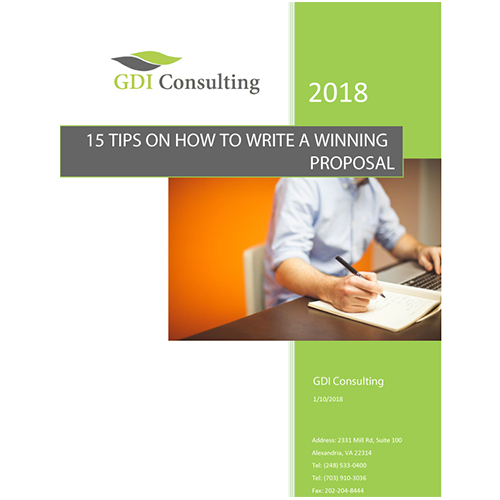 15 TIPS ON HOW TO WRITE A WINNING PROPOSAL
Are you having difficulties in writing your business proposal? We have prepared a list with valuable tips to give you a better understanding of how the proposal development process works, and learn how to respond effectively to a Federal RFP.
Here is our guide with 15 Tips on How to Write a Winning Proposal to help you benefit from our experience and learn more organizational skills.
15 Tips on How to Write a Winning Proposal
CAPTURE THE RIGHT BUSINESS OPPORTUNITY
GDI Consulting is a leading company with more than 20 years of experience working on Government proposals. We have an 81% win rate and have proved or business expertise with more than $6 billion value of proposals won and a proven track record of successful government bids, proposals and effective grant writing services in Federal Marketplace.