GSA Alliant 3 Government-wide Acquisition Contract (GWAC)
Solicitation in a Nutshell:
Item

Details

Agency:

GSA - Federal Acquisition Service (FAS)

Office:

Federal Acquisition Service - GSA/ITS GWACBRANCH A CONT OP QTACA

Status:

Draft RFP

Published Date: Oct 21, 2022 10:49 am EDT

Updated Response Date: Jan 06, 2023 12:00 pm EST

Solicitation Number:

47QTCK22N001

NAICS Codes:

541512 -- Computer Systems Design Services

Contract Vehicle:

Alliant 3

Contract Period:

10 Years

Type of Contract and Award:

GWAC IDIQ

Number of Awards:

60 Awards

Contract Value:

Estimated to be $75,000,000,000

Set-Aside:

Small Business set-aside for certain task orders

Due Date & Time:

TBD

Summary:

The Alliant 3 GWAC will provide Federal Government agencies with integrated Information Technology (IT) solution services for evolving needs on a global basis. This Master Contract allows for the application of technology
to meet business needs including the ability to perform all current, leading edge and/or emerging IT services required to satisfy all IT services requirements anywhere and anytime worldwide.
The Alliant 3 contract will have a minimum guaranteed award amount of $2,500, and does not have a maximum dollar ceiling.Contractor shall provide Infrastructure and related services, applications and related services, and IT Management Services to support agencies' integrated IT solution requirements.1. Infrastructure
Infrastructure includes hardware, software, licensing, technical support, and warranty services from third party sources, as well as technological refreshment and enhancements for that hardware and software.2. Application Services
Application Services provide support for all applications and collaborative service capabilities. These services include support for developing and implementing enterprise and departmental-level applications.3. IT Management Services
IT Management Services provide support for operations and IT resource management requirements across the Federal government. These services encompass support for all strategic planning, management, and control
functions integral to IT initiatives.4. Cloud Computing5. Big Data & Big Data Analytics

Scope:

The scope of the Master Contract includes every conceivable aspect of IT Services, including but not limited to:

| | |
| --- | --- |
| 3-D Printing Integration | IT Helpdesk, Operations, or Maintenance |
| Agile Development | IT Services for Healthcare |
| Artificial Intelligence | IT Services for Integrated Total Workplace Environment |
| Biometrics /Identity Management | Mobile-Centric Application Development, Operations and Management |
| Cloud Computing | Modeling and Simulation |
| Context-aware Computing | Network Operations, Infrastructure, and Service Oriented Architecture |
| Critical Infrastructure Protection and Information Assurance | Open-Source Integration and Customization |
| Cyber Security | Outsourcing IT Services |
| Cyber Security Mesh | Quantum Computing / Networking / Machine Learning |
| Data Centers and Data-Center Consolidation | Robotic Process Automation |
| Data Fabric | Secure Access Service Edge (SASE) |
| Decision Intelligence | Sensors, Devices and Radio Frequency Identification (RFID) |
| Digital Government | Shared IT Services |
| Digital Trust and Identity Integration and Management | Software Development |
| Digitization and Imaging | Virtualization |
| Digital Process Automation | Voice Over Internet Protocol (VOIP) |
| Distributed Ledger | Web Analytics |
| Energy and Sustainability Measurement and Management | Web Application & Maintenance |
| Enterprise App Stores and Mobile Security | Web Services |
| Enterprise Resource Planning | Web Hosting |
| Integration Services | XR (Extended Reality) - Virtual Reality (VR) / Augmented Reality (AR) / Mixed Reality (MR) |
| Internet of Things | Zero-trust Networks |
| IPV6 Migration & Upgrades | |

Background:

Alliant 3 is building on the success of Alliant 2, a multiple-award, indefinite delivery, indefinite-quantity (IDIQ) Governmentwide Acquisition Contract (GWAC) offering complete and flexible IT solutions worldwide.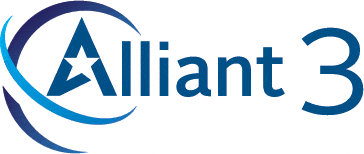 Solicitation Documents:
Related Webinars:
GDIC Relevant Material: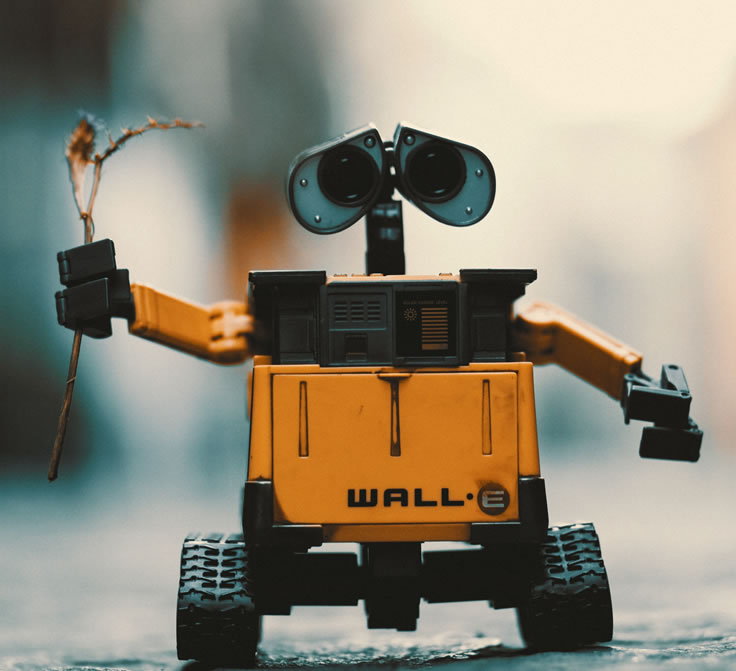 Why GDIC Excels?
The broad technology sector is improving the performance of federal and state government, and a large part of their IT requirements are not hardware/software, but staffing issues.  GDIC provides technical proposal writing for IT services as well as government proposal writing for IT staffing requirements. We have successfully written many proposals on IT services that have brought our clients millions of dollars in contract awards. Add to this the concept of Cyber-security which is an essential requirement for all Federal agencies and for which we have been writing information technology proposals that have resulted in highly profitable contracts.
Let GDIC guide your company through the IT business capture process and help you increase your federal government customer base and revenues. Our business development and proposal professionals have several decades of experience and expertise in IT proposals and contracts for government.