GSA

ASTRO

Multiple Award IDIQ
With an anticipated final solicitation release date of February or March 2020, GSA ASTRO is the GSA's next major multiple award IDIQ competition. The GSA ASTRO program, will be administered by GSA's Federal Systems Integration and Management Center (FEDSIM) but is geared towards the DoD needs. The ASTRO program scope covers operations, maintenance, readiness, development, research and development, hardware, and systems integration of manned, unmanned, and optionally manned systems, robotics, and platforms, as well as the services that support those systems, robotics, and platforms within the realm of Intelligence, Surveillance, and Reconnaissance (ISR). This also includes services for data collection, data analysis, data visualization, and automation. Ten (10) Pools with a maximum of 45 awards in each are envisioned. The contracts are planned to support a 10 year ordering period.
Below is detailed information about the opportunity. If you have last minute questions, or need proposal support / review, contact us as soon as possible at: 571-206-4460
GSA ASTRO in a Nutshell:
Item

Details

Agency:

GSA FEDSIM

Solicitation Number:

TBD (Currently as ASTRO)

Status:

Prosoliciation (Draft is out)

Proposal Due Date:

Draft RFP released on Feb 6, 2020 and Final RFP to be released in around March 2020

NAICS Codes:

Data Support Pool: 541990 – All Other Professional, Scientific, and Technical Services

Mission Operations Pool: 541990 – All Other Professional, Scientific, and Technical Services

Aviation Pool: 488190 – Other Support Activities for Air Transportation

Space Pool: 488190 – Other Support Activities for Air Transportation

Maritime Pool: 336611 – Ship Building and Repairing

Ground Pool: 488490 – Other Support Activities for Road Transportation

Development/Systems Integration Pool: 541330 – Engineering Services

Research Pool: 541715 – Research and Development in the Physical, Engineering, and Life Sciences (except Nanotechnology and Biotechnology)

Support Pool: 541990 – All Other Professional, Scientific, and Technical Services

Training Pool: 611699 – All Other Miscellaneous Schools and Instruction

Contract Period:

10 years (2022-2032)

Type of Contract:

Multiple Award IDIQ

Number of Awards:

45 Awards per Pool

With 10 pools, that will be maximum 450 awards

Maximum Contract Ceiling Value:

TBD – Multiple Billions

Set-Aside:

Unrestricted – Many SBs also have a good chance to win

Functional Areas:

Covers ten (10) area – Pools:

Data Operations Pool
Mission Operations Pool
Aviation Pool
Space Pool
Maritime Pool
Ground Pool
Development/Systems Integration Pool
Research Pool
Support Pool
Training Pool

Partnering:

CTAs and Prime/Sub relationships are NOT allowed (can't get credit/score for a subcontractor project); however, Joint Ventures (JVs) are allowed.

Specific Requirements:

According to the latest statements by FEDSIM officals, the GSA ASTRO bid will rely on a self-scoring evaluation criteria. Therefore, the core and essence of the scoring will be the past performed projects by companies and their experience. In addition, since the value of contracts has the same weight of many other contract features, small business can crease stiff competition for large businesses as Past Performance is King and many small businesses can provide execptional past performance. In conclusion, all sides (large and small) must work very aggressively on their scores to ensure a win on this opportunity.

Evaluation:

As mentioned above, the evaluation process will be based on a self-scoring system. The total score will be 15,000 with 6,000 going to Experience (for 4 contracts), 6,000 going to Past Performance (for 4 contracts) and 3,000 going to company credentials (certifications, etc).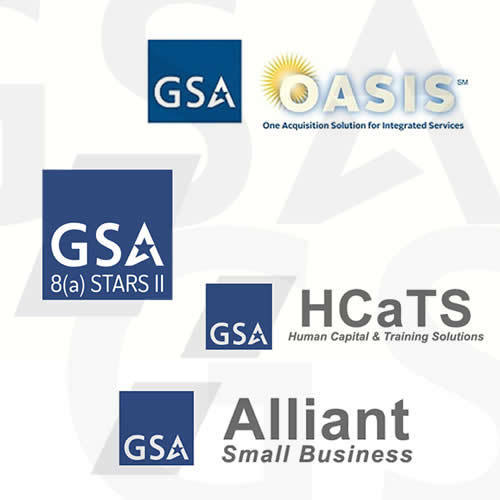 Why GDIC Excels?
General Services Administration is a major source of US government business opportunities in all sectors of industry. In recent years, GSA has been using more of the new contracting vehicle and solicitation evaluation framework called Self-Scoring Proposals rather than from the traditional proposals mainly consisting of Management, Technical and Pricing section. Therefore, by getting the contractors involved in the scoring process so that they become better aware of their strengths and weaknesses, GSA hopes that the outcome of this process is higher quality and better managed contracts at lower costs to the government. However, the new system has its complexities, and very few contractors can take advantage of the full potential of these solicitations to secure contracts.
In this regard, GDI Consulting has been working on GSA proposals for years, and is an expert in Self-Scoring contract vehicles, both from GSA (e.g. OASIS, Alliant, VETS, and HCaTS) and other agencies (e.g. SEC OneIT) with over 100 proposal completed and many wins. We provide consultation, full proposal development, and also proposal review services at different stages of its development. So, whenever you decide to enter into a Self-Scoring federal bid, let our vast experience bring out the best of your corporate assets and professional capabilities and support you in winning your desired contract.