NIH's Chief Information Officer Solutions and Partners (CIO-SP4)
The Department of Health and Human Services' National Institute of Health (NIH) has a continuing requirement for information technology (IT) integration and outsourcing support services through a combination of the Chief Information Officer Solutions and Partners (CIOSP) program.
NIH has been designated as an executive agent for purposes of providing Information Technology (IT) to the government. As a result, NIH established three Government-Wide Acquisition Contracts (GWACs) to support the full range of IT needs across the federal government. Of course, emphasis is on agencies like NIH and its parent, HHS, that are involved in health care and clinical and biological research.
Currently, the predecessor, the $20B CIO-SP3 has been out since 2012 (in its 8th year – out of 10). In addition, over $6B has been obligated under this contract (and CIO-CS) just in 2019. Now CIO-SP4 is coming out, as one of the most important opportunities for both small and large business during 2020.
Below is detailed information about the opportunity. If you have last minute questions, or need proposal support / review, contact us as soon as possible at: 571-206-4460
CIO-SP4 in a Nutshell:
Item

Details

Agency:

HHS-NIH (NITAAC)

Solicitation Number:

75N98121R00001

Status:

Issued on May 26, 2021
Due on June 28, 2021 12:00 PM EDT


Proposal Due Date:

Draft RFP to be issued in late March and Final RFP to be released in October 2020

NAICS Codes:

541512 – Computer Systems Design Services

Contract Period:

10 years (2022-2032)

Type of Contract:

Multiple Award IDIQ (GWAC)

Number of Awards:

Up to 450 Large and Small Contractors

Maximum Contract Ceiling Value:

$50B

Set-Aside:

Both Unrestricted and SB as well as specific Set-Aside tracks

Functional Areas:

Covers ten (10) task areas:

IT Services for Biomedical Research, Health Sciences, and Healthcare
Chief Information Officer (CIO) Support
Imaging
Outsourcing
IT Operations and Maintenance
Integration Services
Critical Infrastructure Protection and Information Assurance
Digital Government
Enterprise Resource Planning
Software Development

Partnering:

Since the system will be based on Self-Scoring, need to wait and see if they will allow parterning (CTAs and/or JVs).

Specific Requirements:

According to the latest statements by NIH officals, the CIP-SP4 will rely on a self-scoring evaluation criteria. Therefore, the core and essence of the scoring will be the past performed projects by companies. Consequently, startups and those who have little or no contracts on the SB track will not be successful. On the Unrestricted track, they will certainly put $ thresholds to the contracts to make it more competitive as they did for OASIS UNR or other self-scoring bids.

In addition, according to the statements, the requiements may include government certifications such as the Federal Risk and Authorization Management Program (FedRamp).

Evaluation:

As mentioned above, the evaluation process will be based on a self-scoring system but the NIH has not disclosed what the scoring system will be like. Therefore, we will need to wait until March when the draft RFP is issued to see that.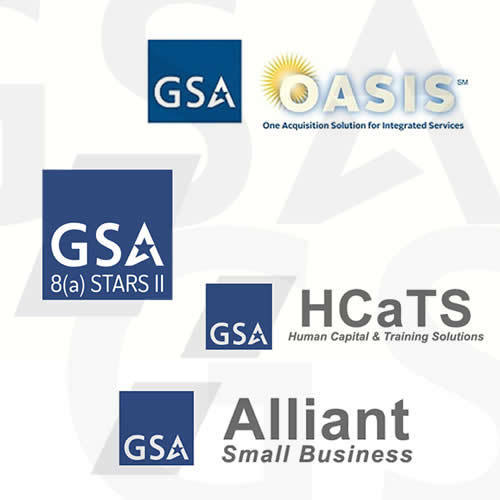 Why GDIC Excels?
General Services Administration is a major source of US government business opportunities in all sectors of industry. In recent years, GSA has been using more of the new contracting vehicle and solicitation evaluation framework called Self-Scoring Proposals rather than from the traditional proposals mainly consisting of Management, Technical and Pricing section. Therefore, by getting the contractors involved in the scoring process so that they become better aware of their strengths and weaknesses, GSA hopes that the outcome of this process is higher quality and better managed contracts at lower costs to the government. However, the new system has its complexities, and very few contractors can take advantage of the full potential of these solicitations to secure contracts.
In this regard, GDI Consulting has been working on GSA proposals for years, and is an expert in Self-Scoring contract vehicles, both from GSA (e.g. OASIS, Alliant, VETS, and HCaTS) and other agencies (e.g. SEC OneIT) with over 100 proposal completed and many wins. We provide consultation, full proposal development, and also proposal review services at different stages of its development. So, whenever you decide to enter into a Self-Scoring federal bid, let our vast experience bring out the best of your corporate assets and professional capabilities and support you in winning your desired contract.