OASIS Plus (OASIS+) is a multiple award IDIQ multi-agency contract (MAC) for professional services. It is issued by GSA, and a Draft RFP is out, anticipating a final RFP in Q2 FY23.
Scope
The objective of OASIS+ (OASIS Plus) is to provide Government agencies with total integrated solutions for a multitude of services-based requirements on a global basis. These services requirements may call for solutions that cross multiple disciplines, include ancillary support, maybe commercial and/or non-commercial, using a variety of contract types, including fixed price (all types), cost reimbursement (all types), time and materials/labor hour, or a hybrid mix of contract types.
Although considered a follow-up of OASIS, this new contracting vehicle has expanded the its scope to include functional areas from GSA's other government-wide contract vehicle solutions, such as BMO (Building, Maintenance and Operations) and HCaTS (Human Capital and Training Solutions). It is is available for use by all Federal agencies and other entities as listed in GSA Order ADM 4800.2I, Eligibility to Use GSA Sources of Supply and Service as amended.
The contract scope is organized by Domains (functional groupings of related services spanning multiple NAICS codes). The Domains that are currently within scope of the Master Contract are:
Management and Advisory
Technical and Engineering
Research and Development
Intelligence Services
Enterprise Solutions
Environmental Services
Facilities
Logistics
Evaluation Criteria
To receive a Domain award, the offer must meet or exceed a specified qualification threshold. The Offeror has the discretion to use any combination of qualifications detailed in the qualification matrix to achieve the threshold. The qualifications matrix includes both project experience and other relevant qualifications (e.g., corporate level qualifications, applicable certifications).
Ultimately, the Offeror is responsible for clearly demonstrating that the claimed criteria are met. GSA will remove from consideration any proposal element where the Offeror does not clearly demonstrate that the claimed criteria is met, based on being non-responsive (non-compliant) to the solicitation requirements.
Criteria in the Qualifications Matrix fall into the following categories:
Qualifying Project Experience: The Offeror may propose using a maximum of 5 Qualifying Projects (QPs). The Offeror is limited to only 5 QPs to achieve QP-based criteria. A number of criteria in the qualifications matrix are derived from these QPs. Relevance: With respect to Relevance of QPs, that criterion is based on Relevance to the specific Domain's scope.
Federal Experience: these qualifications do not need to come from the QPs, and can be obtained through other projects if These qualifications will generally apply across OASIS+ (OASIS Plus) Domains.
Government-approved systems and rates: these qualifications are based on systems and rates approved by a cognizant Federal These qualifications will generally apply across OASIS+ (OASIS Plus) Domains.
Other certifications: these qualifications are based on certifications issued by third party (i.e., non-Governmental) These qualifications will generally apply across OASIS+ (OASIS Plus) Domains.
Consultation on OASIS Plus
Take advantage of GDIC's free consultation on OASIS Plus GWAC solicitation: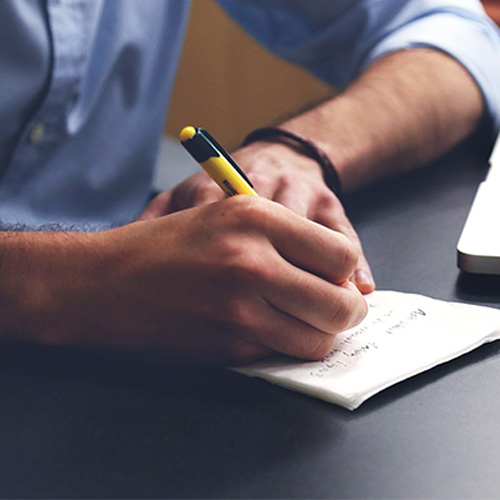 Enrollment & Awards
According to GSA, OASIS+ (OASIS Plus) will be an open enrollment opportunity, with the intention of enrolling more contractors. GSA intends to award separate IDIQ contracts under each of the following categories:
8(a) small business
HUBZone small business
Service-disabled veteran-owned small business
Total small business
Women-owned small business
Unrestricted
Qualification standards for each IDIQ will be designed to achieve targeted socioeconomic representation. Unrestricted solicitations may require a higher qualifying threshold and additional qualifying criteria, such as: past performance exceeding subcontracting goals, greenhouse gas (GHG) emissions disclosures, experience performing IAW applicable labor laws (e.g., Service Contract Labor Standards, Collective Bargaining Agreements), experience with and/or plan to support other priorities (e.g., AbilityOne and minority-owned SBs).
Proposal Preparation
GSA's OASIS+ (OASIS Plus) is a Self-Scoring solicitation, meaning bidders score themselves on one or more factors according to the evaluation criteria (or evaluation matrix) and provide documentation to support their assertions. To succeed in this endeavored:
a bidder must understand the qualification requirements and evaluation criteria
 recognize its qualifications that best match the requirements and achieve the highest score
gather and provide documentation and evidence to substantiate those qualifications
Compared to other solicitations, in self-scoring solicitations each bidder must do the work of both a bidder and a contracting officer at the same time.
How can GDIC Help?
GDI Consulting can help contractors to evaluate their qualifications and prepare a proposal with the highest possible score based on the bidder's qualifications and professional assists. We have prepared over 60 self-scoring proposals for contractors of any size, from 8a to fortune 100 companies. We provide all that experience to each client, and work as a team to guarantee a win.
meaning course focuses on understanding the various roles and responsibilities on any capture team, geared for federal opportunities, with an emphasis on the capture process itself and use of the various tools and templates associated with capture efforts.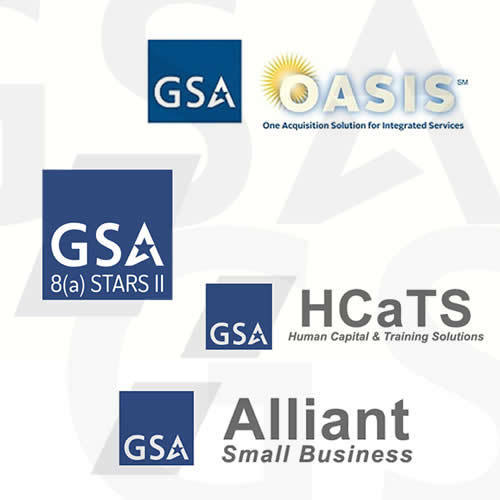 Why GDIC Excels?
General Services Administration is a major source of US government business opportunities in all sectors of industry. GDI Consulting has been working on GSA proposals for years, and is an expert in GSA solicitations, both Self-Scoring contract vehicles from GSA (e.g. OASIS, Alliant, and HCaTS) and other contract vehicles such as STARS II, and now STARS III.
We provide both full service proposal development for as well as review services. In case you are preparing your proposal in-house, our team will provide color team reviews as part of proposal support. This service, in compliance with the Shipley color-coded process of reviewing a document, will ensure that your proposal will have the utmost quality in all sectors from grammar and spell check to winning strategy solutions.
To obtain more relevant information on GSA solicitation, or in case you have technical questions, we provide free consultation and you can fill the provided form or contact us and we will setup a time to answer your questions.