The 8(a) Streamlined Technology Application Resource for Services (STARS) III is a Government-wide Acquisition contract type. This upcoming opportunity is expected to be issued in December 2019 and has a solicitation number as follows: 47QTCH-19-N-0001. The period of the contract for this multiple award IDIQ (MA-IDIQ) is 10 years. The total contract value for all awardees combined is set for $12 Billion and the aim of this contract is to provide IT service based solutions including primary and necessary support to IT services before purchase.
Only prime contractors that are qualified as 8(a) Small Businesses (as approved by SBA) can be granted the award, upon provision of a competitive and sensible price. There is no limit to the number of awards on this contract as long as the you meet all the requirements. In fact, it seems that GSA is after bringing on as many 8(a) companies as possible.
The aim of this contract is to help grow and expand emerging technologies (ET) as well as provide IT service based solutions world-wide to all federal government agencies.
Detailed information about this opportunity is listed below. If you have questions, or want to prepare a proposal, please contact us at: 571-206-4460
Solicitation in a Nutshell:
Item

Details

Agency:

GSA – Federal Acquisition Service (FAS) – 

Status:

Sources Sought

Solicitation Number:

47QTCH-19-N-0001

NAICS Codes:

541512 — Computer Systems Design Services

Contract Vehicle:

Streamlined Technology Acquisition Resources for Services III (STARS III)

Contract Period:

10 Yr. Total – 1 Yr. Base & 9 x 1 Yr. Option Period(s)

Type of Contract and Award:

FFP, OD / Government-Wide Agency Contract

Number of Awards:

Unknown

Contract Value:

Undetermined to $12,000,000,000

Set-Aside:

8(a)

Due Date & Time:

Sep 06, 2019 3:00 pm Central (to Sources South request)

Evaluation Criteria: 

Undetermined

Facility Clearance:

Secret

Summary:

The 8(a) Streamlined Technology Application Resource for Services (STARS) III Governmentwide Acquisition Contract (GWAC) – a/k/a "STARS III", is a Multiple Award, Indefinite-Delivery, Indefinite-Quantity (MA-IDIQ) contract to provide information technology (IT) services and IT services-based solutions which may include the integration of ancillary support which is necessary and integral to the IT services being acquired. STARS III Master Contract award is reserved exclusively for qualifying Small Business Administration (SBA) certified 8(a) prime contractors with competitive prices.

Scope:

The Master Contract will provide Federal government agencies with IT services and IT services-based solutions on a global basis, and is designed to support emerging technologies (ET). In addition to IT services, IT services-based solutions are comprised of a range of ancillary support, but maintain focus on IT services-based outcomes.

The scope of the contract will be based on six Functional Areas (FAs):

FA1: Custom Computer Programming Services
FA2: Computer Systems Design Services
FA3: Computer Facilities Management Services
FA4: Other Computer Related Services
FA5: Data Processing, Hosting, And Related Services
FA6: Emerging Technology-focused IT Services

Background:

GSA's GWACs provide the federal government access to a wide range of information technology (IT) services-based solutions. Like the current 8(a) STARS II GWAC, 8(a) STARS III will enable the federal government to obtain IT services-based solutions from highly qualified 8(a) program participants.
Solicitation Documents:
Related Webinars:
GDIC Relevant Material: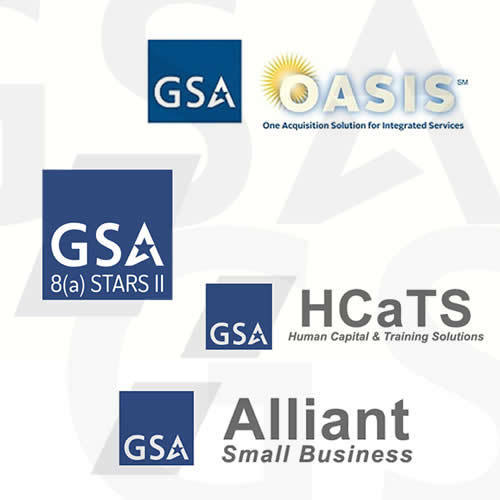 Why GDIC Excels?
General Services Administration is a major source of US government business opportunities in all sectors of industry. GDI Consulting has been working on GSA proposals for years, and is an expert in GSA solicitations, both Self-Scoring contract vehicles from GSA (e.g. OASIS, Alliant, and HCaTS) and other contract vehicles such as STARS II, and now STARS III.
We provide both full service proposal development for STARS-III as well as review services. In case you are preparing your proposal in-house, our team will provide color team reviews as part of STARS III 8(a) proposal support. This service, in compliance with the Shipley color-coded process of reviewing a document, will ensure that your proposal will have the utmost quality in all sectors from grammar and spell check to winning strategy solutions.
To obtain more relevant information on Stars-III, refer to STARS III 8(a) page, and watch our STARS III 8(a) Webinar. Alternatively, if you have technical questions, we provide free consultation and you can fill the provided form or contact us and we will setup a time to answer your questions.