Women-Owned Small Businesses
Federal Government is the largest consumer in the U.S. and many women-owned-small-businesses have the capabilities to become a federal contractor. While this is a unique market that can be very helpful and enhance a company's growth, many fail to understand the contracting process.
If you are a certified WOSB and want to participate in the Federal Market, and compete for prime contracts but you lack the resources to prepare an effective proposal, we can help you! Our company has the expertise to guide you through the bidding process and help you overcome challenges. We have certified professionals with exceptional experience in federal proposal writing ready to perform this job proficiently.
For more than 9 years we have excelled in preparing proposals for businesses of all sizes. We have won countless multi-billion dollar contracts for large, multi-national enterprises and small individual businesses. Our aim is to help you compete vigorously and win federal contract awards, regardless of the lifecycle or the level of your company. GDI Consulting is specialized in implementing the best capture management techniques to create an exclusive win strategy.
We can help you identify contract opportunities that best suits your long-term business objectives.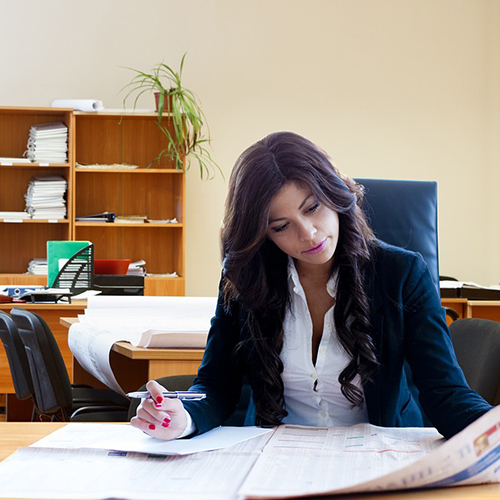 WOSB Consultants
Among our professional staff, we have ladies that have owned small businesses in the past and closely understand your concerns. They're now professional advisors that decided to exploit their abilities, understanding of the program, knowledge on how the federal contracting system works and their personal experience to help other WOSB accomplish their goals.
Our consultants for women-owned small businesses have the capabilities to develop a strategic, personalized plan to identify best opportunities to fill your pipeline, define your goals, and impressively pursue the desired contract.
We have certified proposal development consultants with a wide range of professional abilities, including comprehensive management, strategic leadership, excellent writing, editing and presentation skills, ready to support you through each stage of the proposal. We have developed special techniques to get federal government approvals, earn high scores and win awards.
WOSB Business Consulting Services
During the last decade, we have achieved a track record with more than $6 billion dollars value of proposals won. A great percentage of the contracts won were for WOSB firms that have now expanded their business and become large enterprises. Our professional WOSB business consulting services include:
Professional assessment of your business capabilities to pursue the contract successfully
Professional market intelligence to assess your WOSB competitors
Identification of quality leads for the company to pursue
Exclusive win strategy development tailored to meet your business goals and expectations
Professional proposal writers with the expertise in developing compelling proposals in all industries eligible for WOSB set-asides
Review teams with in-depth knowledge of WOSBs' strong points and discriminators; to make sure that the proposal is relevant, accurate in content and in the required format
Support and Virtual War Room access in our online-platform to be able to track the progress of your proposal
GDI Consulting can help you expand your business possibilities and win federal contract opportunities open for WOSBs!
Book your FREE CONSULTATION now!