We are always there when you need us; working 24/7 to ensure timely delivery.
Capture/Proposal Consulting
The main focus of our company is Capture and Proposal Consulting. We offer capture management and proposal development consulting services during all stages of the process, from the moment of strategy development to the delivery of the final product. GDI Consulting has proven its capabilities and expertise by achieving a track record in winning proposals.
No one was born a proposal writer or capture manager. It takes in-depth knowledge and training. To help our clients, GDIC offers a wide range of technical proposal planning and writing, in-depth research techniques, and support services that will totally boost your win rate. Our staff is highly skilled in assisting clients throughout the capture process, from the bid decision to design and layout of the final proposal, including cover art and design.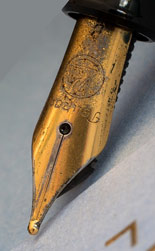 Capture Consulting
Our capture management consulting teams with extraordinary background will guarantee the highest-level of success.
We work 24/7 to ensure timely delivery of the documents as well as proper capture management consulting services to ensure a successful capture process that impressively improves your bid opportunities. We create the most applicable plans and strategies to help your company increase the P-Win.
Our capture and proposal consulting services will guide you take the right action plans to outline a great win strategy and create an irresistible solution. Our consulting experts will help you define goals, compete persuasively, and win federal government contracts
Proposal Consulting
Our company provides the most extraordinary proposal development and consulting services mostly focused on government contracts
GDIC offers comprehensive proposal services including:
Developing the proposal strategy and win themes
Proposal process management, writing, editing, and layout
Conceptual art and graphic art support
Proposal document production.
Remarkable efforts to ensure all the proposal features (e.g. technical, management, prices) are communicated efficiently and meet solicitation requirements.
We have talented proposal experts with more than 20 years experience in proposal writing able to create excellent content to earn high marks by evaluators. On the other hand, our proposal development consulting teams are always committed to every deadline and organize efficient meetings to effectively support our proposal writing teams through the entire bidding process.
Agencies Served
Since 2009, GDI Consulting has been providing proposal and technical writing services to our clients for many Federal agencies and almost all industries from IT and cybersecurity, to defense, Veterans Affairs, health, manufacturing, management and staffing, security and education.