OASIS UNR Pools 1, 3, 4 On-Ramp
One Acquisition Solution for Integrated Services – Unrestricted - OASIS UNR Pools 1, 3, 4 On-Ramp is a contract opportunity by General Services Administration (GSA) designed to provide Government agencies with total integrated solutions for a multitude of professional service-based requirements on a global basis. This is a Multiple Award ID/IQ; 40 awards will be made in each of the Pools for a total of 120 awards.
OASIS Pool 1, 3, & 4 Unrestricted
Item

Details

Agency:

General Services Administration (GSA)

Solicitation Number:

GS00Q-13-DR-0001

Title:

OASIS UNR Pools 1, 3, & 4 On-Ramp

Proposal Due Date:

September 11, 2019

Contract Period:

The period of performance of OASIS UNR Pool 1, 3, and 4 will be from the date of award until September 2, 2024.

Type of Contract:

Multiple Award IDIQ Contract

Number of Awards:

OASIS UNR currently consists of 7 MA-IDIQ contracts, referred to as Pools 1, 2, 3, 4, 5A, 5B, and 6. This On-Ramp Solicitation is for OASIS UNR Pools 1, 3, and 4 only:

Approximately 40 additional MA-IDIQ contracts are anticipated in OASIS UNR Pool 1.
Approximately 40 additional MA-IDIQ contracts are anticipated in OASIS UNR Pool 3.
Approximately 40 additional MA-IDIQ contracts are anticipated in OASIS UNR Pool 4.

Maximum Contract Ceiling Value:

There is no maximum dollar ceiling for OASIS UNR. There have been notes that the planned obligated value will be between $10-12 Billion.

Set-Aside:

This Solicitation has no set-aside and is Unrestricted.

NAICS Codes & Size Standard:

Pool 1  NAICS CODE / NAICS TITLE
541330 Engineering Services
541360 Geophysical Surveying and Mapping Services
541370 Surveying And Mapping (Except Geophysical) Services
541380 Testing Laboratories
541611 Administrative Management and General Management Consulting Services
541612 Human Resources Consulting Services (2007), Human Resources and Executive Search Consulting Services (2002)
541613 Marketing Consulting Services
541614 Process, Physical Distribution, and Logistics Consulting Services
541618 Other Management Consulting Services
541620 Environmental Consulting Services
541690 Other Scientific and Technical Consulting Services
541810 Advertising Agencies
541820 Public Relations Agencies
541830 Media Buying Agencies
541840 Media Representatives
541850 Outdoor Advertising
541860 Direct Mail Advertising
541870 Advertising Material Distribution Services
541890 Other Services Related to Advertising
541910 Marketing Research and Public Opinion Polling
541990 All Other Professional, Scientific, and Technical Services
Pool 3  NAICS CODE / NAICS TITLE
541330 Exception A - Engineering for Military and Aerospace Equipment and Military Weapons
541330 Exception B - Engineering for Contracts and Subcontracts for Engineering Services Awarded
Under the National Energy Policy Act of 1992
541330 Exception C - Engineering for Marine Engineering and Naval Architecture
Pool 4 NAICS CODE / NAICS TITLE
541713 Research and Development in Nanotechnology
541714 Research and Development in Biotechnology (except Nanobiotechnology)
541715 Research and Development in the Physical, Engineering, and Life Sciences (except Nanotechnology and Biotechnology)
The following NAICS codes are allowable substitutes under Pool 4:
541711 substituted for 541713
541711 substituted for 541714
541712 substituted for 541715

Functional Areas:

The scope of OASIS UNR spans many areas of expertise and includes any and all components required to formulate a total solution to a professional services-based requirement. These areas of expertise include, but are not limited to the following categories:

Communication
Compliance
Defense
Disaster
Energy
Environment
Financial
Health
Intelligence
Security
Transportation

Partnering:

Joint Ventures and CTAs (Prime/Sub) are NOT allowed.

Proposal Requirements/Volumes:

Volume I - General
Volume II - Responsibility
Volume III- Relevant Experience for Primary and Secondary Projects
Volume IV - Past Performance
Volume V - Systems, Certifications, and Clearances
Volume VI - Cost Price

Minimum Requirements:

1. An Acceptable Accounting System

2. At least 3 Federal Prime projects completed within the last 5 years or ongoing (if ongoing must have at least 1 year of performance) that have an annual contract value of $3M or larger and which have a satisfactory past performance rating.

Evaluation and Scoring:

The highest ranking companies will be selected based on the score that they get. The maximum score is 10,000 which is divided as below:

4,000 points for Project Experience
3,000 points for Past Performance Ratings
1,000 points for Small Business Goals achievement
2,000 points for Systems, Certifications, and Clearances (company wide)
Solicitation Documents:
Related Webinars:
GDIC Related Articles: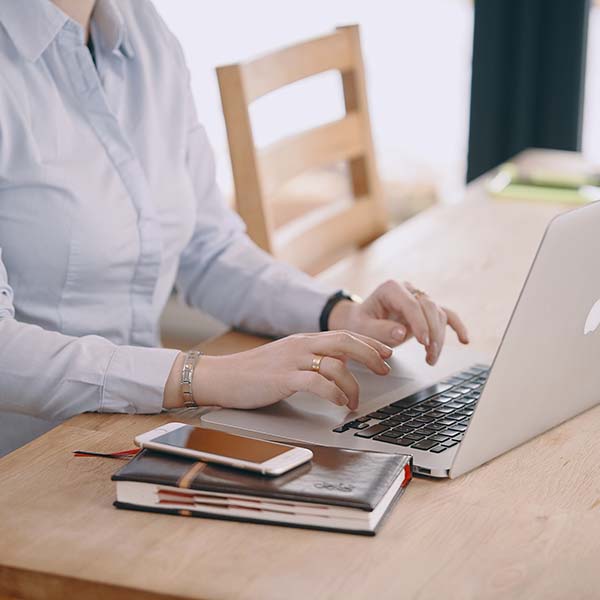 GDIC's Proposal Writing Services for OASIS UNR Pools 1, 3, & 4 On-Ramp
GDIC is specialized in providing world-class proposal writing solutions for government procurements. We have an experienced team able to offer full-service proposal development or Reviews for OASIS UNR Pools 1, 3, & 4 On-Ramp opportunities. A proficient team backed up by senior-level expertise is at your disposal to support you throughout all the development process and help you become an award winner.
This is a lucrative but overly complex solicitation that requires a highly professional approach to prepare a compelling solution and highlight all the advantages that your company can offer to the Government. We commit to excellence to help you deliver a proposal that ensures full compliance and meets all the evaluation criteria!