We provide government proposal writing services tailored to meet your specific needs and able to communicate effectively the values of your business.
Our Proposal Development Team
Our proposal development team has extensive experience with federal acquisition processes and in-depth knowledge about government contracting.
Writing professional proposals is a process that requires commitment, expertise, research efforts and time. It's something GDI Consulting does on a consistent basis and we take pride in delivering successful projects that have enabled many companies to meet their long-term goals and reach their peaks. With us you can capture the best business opportunities to fill your pipeline, respond efficiently to a request for proposal and increase your chances to win federal contract awards.
Government Proposal Writing Company
We are a leading company specialized in providing professional and technical proposal writing services for private companies throughout the country, especially in the Federal Government sector. We are here to give your business the chance to successfully compete for lucrative contract awards.
With a thorough market intelligence research we will guide you through the entire bidding process. We involve special practices to help you identify your strengths and weaknesses, and improve them in order to meet the requirements of the RFP solicitation.  Our highly-experienced business development managers will develop a winning strategy to make your proposal differentiate from your competitors.
Our services are exclusive for each of our client. We aim to create unique, genuine and personalized proposals particularly designed to meet your business needs and goals. Our capture managers have the right skills to help you build relationships with decision makers of your target federal agencies, and convince them that your business has the capabilities to successfully perform the task that is required in the solicitation.
Preparing proposals for government contracts is a very serious responsibility. It needs to be well-thought and carefully handled in order to improve your winning chances. Our proposal development services involve several procedures including:  entire RFP process managing; strategic planning; professional proposal writing; document preparation; proposal editing and reviewing prior submission to ensure the content is of high quality and error free; conceptual art, win themes and compelling design.
With our solutions you can give your business the chance
to become partner with the Government!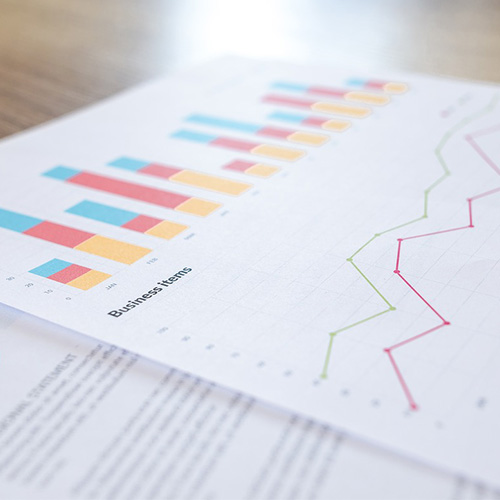 Professional Proposal Writing for Industries
Government contracts are a great source that offers business growth possibilities and many companies have managed to exceed their goals by becoming a federal contractor. Being active in the market for more than 20 years, GDI Consulting has assisted many privately small owned firms and large enterprises pursue procurements in almost all market segments and industries.
No matter in what industry your business belongs to, or what is the level and size of your company, we can help you overcome all the challenges and prepare professional proposals that will impressively raise your winning potential.
We provide proposal writing services for all the major industries, including: Information Technology and Cyber-security, Defense and Aerospace, Architectural/ Engineering and Construction, Healthcare, Security, Staffing and Management, Janitorial and Facility Maintenance, and other sectors as well.
Our expert-level writers know how to create projects that attract the attention of the evaluators. Our strategic practices are distinctive and exceptional. We have results orientated approach and our services have the following features:
Professional assessment of your capability to perform for the contract
Professional government proposal writing and capture teams with extensive experience and expertise in all industries ready to administer and control the entire bidding process
Support services available to enable you meet all the requirements of the RFP solicitation and short deadlines
Proficient and competent review teams to fully analyze  and edit your draft prior to submitting
Conceptual art and graphic art support
Remarkable efforts to ensure all the proposal features (e.g. technical, management, prices) are communicated effectively and meet the contract's goals.
WHY ARE WE THE BEST CHOICE FOR YOU?
We strongly believe in the power of value. GDI Consulting has the most experienced capture managers, proposal development managers and subject matter experts in every capturing discipline ready to prepare irresistible products. We have the expertise and resources to assist your business compete for federal contracts and position you to win the award.
Our company has achieved a track record of winning proposals proving our capabilities in this business. We have 81% win rate with over $6 billion worth of proposals and grants won and over 160 successful multi-million dollar proposals and grants. With us you'll gain access to endless possibilities!
Book your FREE CONSULTATION now!