The Air Force Combat Air Force (CAF) Contracted Air Support (CAS)
Background
During the past few years, it has become increasingly clear that as combat aircraft become more complex and expensive to operate, it will only become less cost-effective to use the Air Forces' operational aircraft in aggressor and other training roles. Therefore, the Air Force is going to heavily rely on contractors to fly as adversaries after it has greatly reduced its own aircraft and airmen used as aggressors. One F-15 aggressor squadron was shut down in 2014, with only two remaining — the 64th Aggressor Squadron at Nellis and the 18th Aggressor Squadron at Eielson AFB, Alaska.
Thus, the Air Force CAF CAS contract is its effort to use contractors to fly adversary air. This contract has been on the table for a while. The Air Force first issued its draft solicitation documents on July 2017, but it took them until August of 2018 to issue the final solicitation documents and another year to award to 7 contractors on October 18, 2019.
Summary Description
The objective of the Air Force's Combat Air Forces (CAF) Contracted Air Support (CAS) contract is to obtain non-personal services to provide realistic advanced adversary air threats from industry Adversary Air (ADAIR) sources to support the Air Force's pilot combat readiness training and Contracted Close Air Support (CCAS) sorties in order to facilitate Joint Terminal Attack Controller (JTAC) training. Contractor ADAIR support is needed to support approximately 30,000 sorties annually in the CONUS, Alaska, and Hawaii initially however it could expand within the Air Force and to other Departments within the DoD. CCAS is needed to support approximately 10,000 sorties annually in the CONUS however could expand as well during the life of this contract. CAF CAS contractors shall support multiple customers/locations across the CAF and shall provide complete CAS services including, but not limited to: aircraft; aircraft systems support; pilots; aircraft maintenance; support equipment; program, quality and contract management to meet the contract requirements.
Air Combat Command awarded the subcontracts to Air USA Inc., Airborne Tactical Advantage Company (ATAC) LLC., Blue Air Training, Coastal Defense, Draken International, Tactical Air Support (TacAir), and Top Aces Corporation as part of a Multiple Award IDIQ on October 18, 2019.  The Air Force has capped the over-arching contract at no more than $6.4 billion.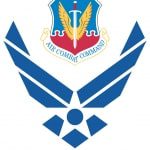 CAF CAS in a Nutshell
| Item | Details |
| --- | --- |
| Agency: | Department of the Air Force |
| Office: | Air Combat Command |
| Location: | AMIC Contracting Office (Langley AFB, VA) |
| Solicitation Number: | FA4890-17-R-0007 |
| Contract Period: | 5 years |
| Type of Contract and Award: | FFP and CR |
| Number of Awards: | 7 |
| Contract Value: | $6.4 Billion |
| Small Business Utilization: | Full and Open with Small Business Set-Aside |
| NAICS Codes: | 611512 - Educational Services -- Flight Training |
| Scope: | This acquisition is to provide realistic advanced adversary air threats from commercial Adversary Air (ADAIR) sources to support pilot combat readiness training. Awardees will support multiple customers/locations across the Combat Air Forces (CAF) and shall provide complete ADAIR services including, but not limited to: aircraft; aircraft systems support; pilots; aircraft maintenance; support equipment; program, quality and contract management to meet PWS and Task Orders (TOs) requirements.  |
| Solicitation Page on fbo.gov: | CAF ADAIR |
Evaluation Criteria
This contract was evaluated on a competitive best value source selection using Subjective Tradeoff source selection process. There were three evaluation factors:
(1) Technical (Combined Technical Capability & Risk)
(2) Price
(3) Small Business Participation
Technical is most important and significantly more important than Price. The greater the equality of Technical proposals the more important Price became in selecting the best value for the Government.
Technical Volume Subfactors:
The Technical Volume was evaluated under 4 Subfactors, some of which has separate Aspects that were evaluated:
Subfactor A: Human Resources
Aspect I: Recruitment/Retention
Aspect II: Pilot Training/Qualifications
Aspect III: Pilot Currency
Subfactor B: Aircraft Sustainment
Aspect I: Logistics Plan
Aspect II: Extended Support Structure
Subfactor C: Aircraft Availability
Subfactor D: Aircraft Enhancements
As far as evaluation was concerned, Subfactors A and B were of equal importance; Subfactors C and D were also equal in importance but were significantly more important than Subfactors A and B.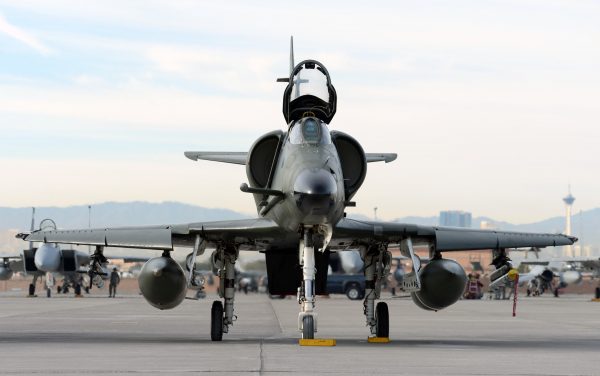 Problems & Challenges
In preparing the proposal, we faced the following challenges:
A. Technical
Considering the extensive array of information that needed to be provided, the 65-page limit was extremely low and required very extensive concise writings
Subfactors A and B required much information (hence took a lot of the proposal space) but their rating was lower than Subfactors C and D
Since our client did not have the exact match aircraft, we needed to prove their available aircrafts' airworthiness, availability and sustainment efforts, and this required detailed reasoning and proof points
The Government was vague on several points, and due to the late timing in responding to questions, we needed to have a system that could respond to multiple possible scenarios
B. Price
The price model required for this project was very complex and required intense calculations to come up with correct pricing, considering the changes in aircraft type and relevant requirements.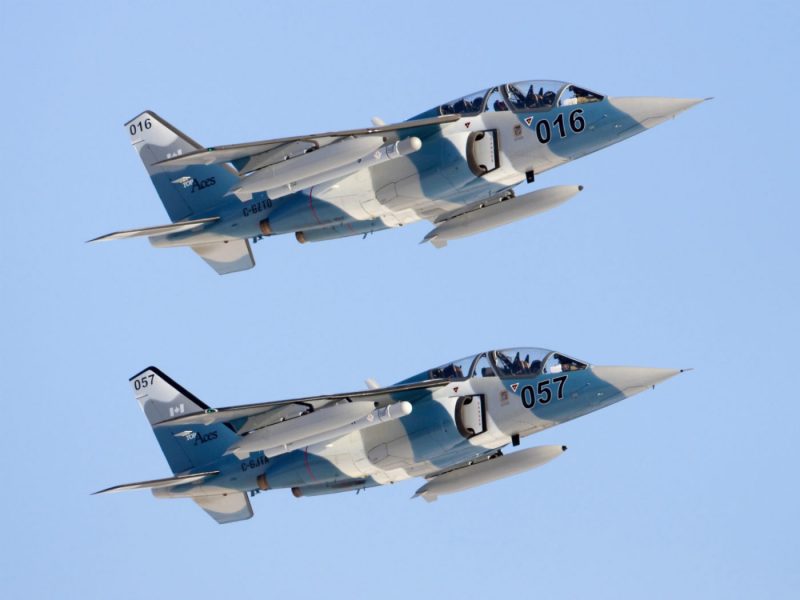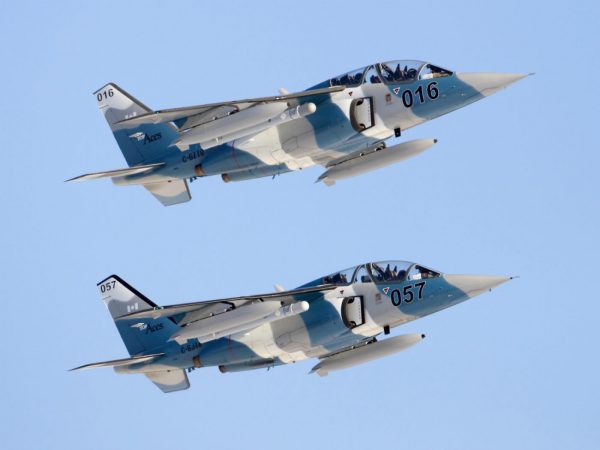 GDIC Solution Methodology
Once GDIC performed its initial Go/No-Go and assessed that our client does have a good chance of winning, we developed a guideline to ensure that we could overcome all the obstacles that could hinder our proposal effectiveness:
We started on the proposal development even before the first draft solicitation was issued and spent 4 focused months on the proposal development
We did multiple face-to-face meetings with the client team, including SMEs and operations to ensure that the entire team (GDIC and client) had ONE perspective and ONE point of view
One of our technical writers was specifically tasked to ensure that the narratives regarding airworthiness, availability, and sustainability of our aircraft were concise and to the point
We were extremely strict about conducting proper color gate reviews and incorporating the findings into the next iteration of the proposal. We had to have several pseudo pink and pseudo red drafts due to the delays in the Government's issuance of the documents; however, through our stringent processes, we were able to pull together the proposal on a very controlled timeline.
Our Cost SME worked hand-in-hand with the client's finance office people to ensure that the technical solutions provided were adequately accounted for as far as costs were concerned. Our Cost SME also ensured that the proposal narrative was compliant with the DCMA/DCAA requirements.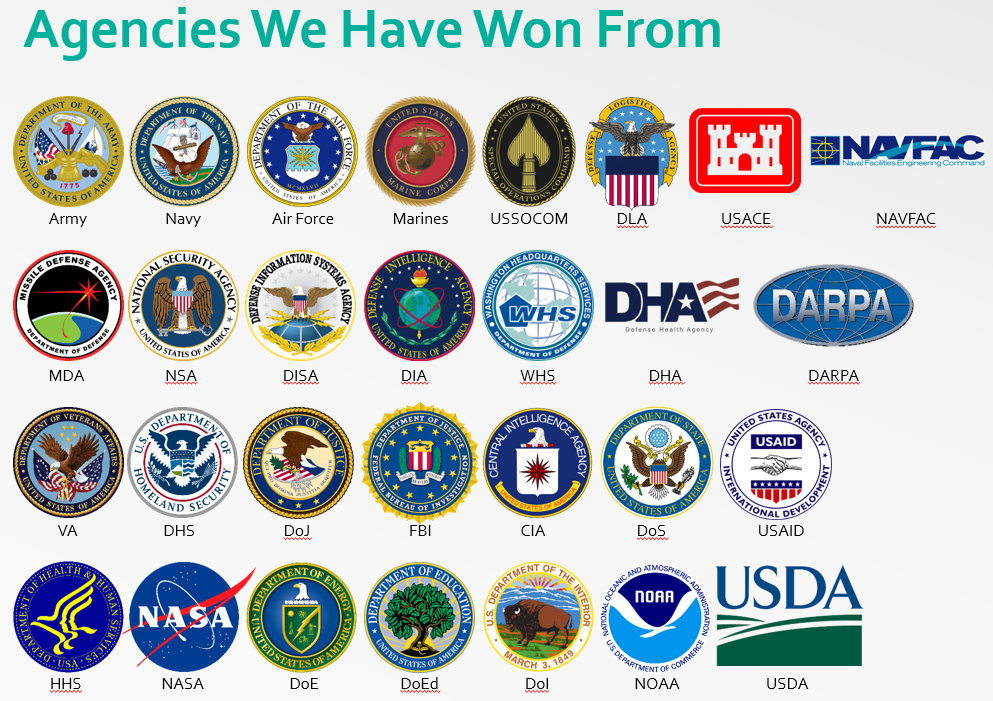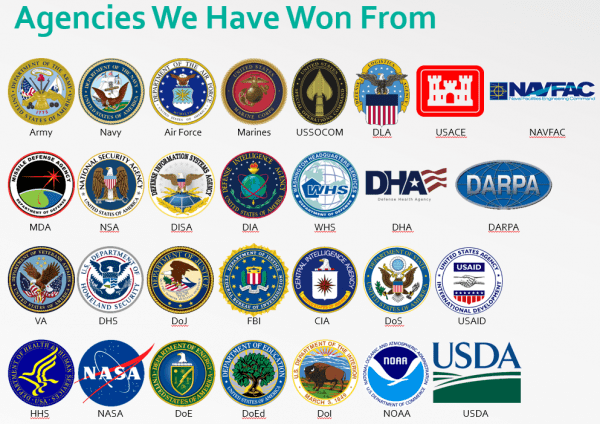 Why GDIC Excels?
We write to win, period! Our consultants average about 20 years of writing experience. Some of them have been contracting officers, and some of them have been proposal evaluators.  Our staff knows intimately how to write a proposal that will earn high marks by evaluators.
GDIC proposal writing services include:
Professional assessment of your capability to compete for the contract
Professional and experienced government proposal writing and capture teams in all industries ready to manage the complete bidding process
Support services available to enable you meet all the required criteria and short deadlines
Experienced and skillful review teams to fully analyze your draft prior to submitting
Conceptual art and graphic art support
Our flexible staffing allows us to produce excellent content and commit to tight deadlines.  GDIC has the resources that will allow you to bid on multiple opportunities throughout the year. Our competitors simply don't have the depth of consultants who routinely work with them to provide adequate government proposal writing consulting services. The more you bid (calculated of course), the better your chances of winning. Talk to GDIC's proposal specialists before your next proposal to increase your chance of success.
Your proposal is unique to you: when we bid with a client, we are exclusive. We do not commit to multiple clients for the same solicitation.