IDIQ MATOC FOR A-E Services for Traditional Title I, Title II, and other A-E Services
Department of the Air Force – AFICA
Solicitation in a Nutshell:
Item

Details

Agency:

Department of the Air Force – AFICA

Status:

Presolicitation

Solicitation Number:

FA8903-19-R-0097

NAICS Codes:

541330 — Engineering Services

Contract Period:

Base ordering period: five (5) years with a single five (5) year option period 

Type of Contract:

Multiple Award IDIQ

Number of Awards:

Unknown

Estimated Value:

Total program ceiling: $2,000,000,000
Task Orders: From $3,000 to a maximum of $100,000,000 

Set-Aside:

100% Small Business Set-Aside and Full & Open Competition

Due Date & Time:

Sep 03, 2019 3:00 pm Central

Contract & Award Type:

Firm Fixed Price (FFP), negotiated, task orders

Facility Clearance:

None

Multiple-proposals:

If an Offeror elects to propose in multiple pools, a separate proposal package must be submitted.

Proposal Sections:

Specialized Experience and Technical Competence [Part 1, Section F, Criterion (1)]
Professional Qualifications [Part 1, Sections D & E, Criterion (2)]
Past Performance [Part I, Section H, Criterion (3)]
Knowledge of The Locality [Part I, Section H, Criterion (4)]
Capacity To Accomplish The Work [Part I, Section H, Criterion (5)]
Criterion (6) Small Business Participation Commitment Document

Evaluation Criteria:

To be acceptable the Offeror must demonstrate relevant and completed projects (see definitions above) for the specific pool of interest.  However, greater consideration may be given to Offerors that demonstrate the following:

A greater extent and breadth of experience in a variety of relevant projects;
Relevant projects on a DoD installation where compliance with United Facilities Criteria was required;
Title II project(s) where the Offeror provided construction phase credentialed architectural and engineering support services;
Title I project(s) with greater complexity including more of the following elements:

Pool 1: Airfield Infrastructure
Pool 2: Facilities
Pool 3: General Infrastructure
Pool 4: Facilities AND General Infrastructure
Solicitation Documents:
Important Dates:
| Activity | Date |
| --- | --- |
| Presolicitation questions | July 30, 2019 – 3:00 p.m. CT |
| Submission of letter of intent | July 30, 2019 – 3:00 p.m. CT |
| Delivery of final proposals | Sep 3, 2019 – 3:00 p.m. CT |
Related Webinars:
| Webinar | Date |
| --- | --- |
| Discussion of the Proposal Win Strategy | TBD |
GDIC Relevant Material:
Summary of Scope of Work
The 772 Enterprise Sourcing Squadron (ESS) in conjunction with the Air Force Civil Engineer Center (AFCEC), Joint Base San Antonio – Lackland Air Force Base, TX, desires to contract with Architect-Engineer (A/E) firms in support of the Air Force's Design and Construction mission. We anticipate awarding a Multiple Award Task Order (MATOC) Indefinite-Delivery, Indefinite-Quantity (IDIQ) Architect-Engineer (A-E) contract to support the worldwide design and construction mission, to include US installations supported by the Air Force, Army, Navy, and others. These Architect-Engineer Services will provide for Title I, Title II, and Other A-E Services supporting Military Construction (MILCON), Sustainment, Restoration and Modernization (SRM), and Foreign Military Sales (FMS) programs with a total program ceiling of $2.0B, to be shared among all contract holders.

In summary, the 772 ESS anticipates making awards to A-E firms according to the Table 1 and table below. The government reserves the right to award to more firms, fewer firms, or none at all.
 Pool#
Pools
# of A-E Firms for each Group (Estimated)
Region
1
Airfield Infrastructure
4 Small Business Reserve
Worldwide (including US)
8 Unrestricted (Full & Open)
2
Facilities
9 Small Business Set Aside
United States
3
General Infrastructure
9 Small Business Set Aside
United States
4
Facilities & General Infrastructure
12 Unrestricted (Full & Open)
Worldwide (including US)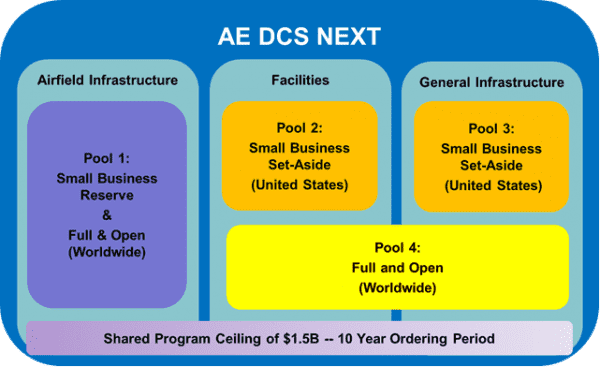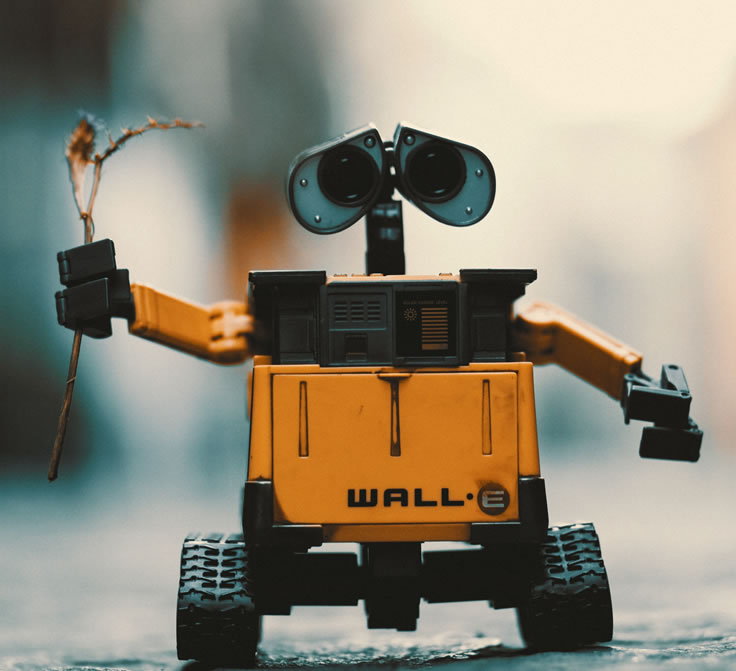 Why GDIC Excels?
The broad technology sector is improving the performance of federal and state government, and a large part of their IT requirements are not hardware/software, but staffing issues.  GDIC provides technical proposal writing for IT services as well as government proposal writing for IT staffing requirements. We have successfully written many proposals on IT services that have brought our clients millions of dollars in contract awards. Add to this the concept of Cyber-security which is an essential requirement for all Federal agencies and for which we have been writing information technology proposals that have resulted in highly profitable contracts.
Let GDIC guide your company through the IT business capture process and help you increase your federal government customer base and revenues. Our business development and proposal professionals have several decades of experience and expertise in IT proposals and contracts for government.